Anue Water Technologies Company

Overview
Anue Water Technologies is an innovative treatment of wastewater technology company, providing eco-friendly solutions industrial corrosion control, municipal sewer water, odor control system in wastewater, and process water applications. The Anue Water Technologies' team of industry specialists serves the international market with our carefully selected channel partners.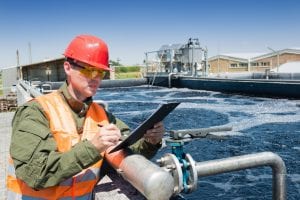 We directly assist our channel partners' end-use customers – industrial and municipal organizations facing challenges with water use. We bring proprietary water technologies and custom engineering to provide highly effective and economic solutions to prevent corrosion, odor, F.O.G., odor control system in wastewater, and reduce/reuse water resources.
Wastewater Treatment Service Proprietary
Systems 
At the core of our designs, wastewater treatment services company, Anue Water Technologies, focuses on the delivery of water technologies that are highly effective, sustainable, and provide cost savings. Our FORSe 5 system for odor & corrosion control in wastewater collection systems use onsite oxygen and ozone generation, providing a truly sustainable approach to lift station or force maintenance treatment. As well, our EnviroPrep TM and HydroSpear TM systems provide both cost saving and a sustainable solution for fat, oil and grease (FOG) remediation in odor control system wastewater lift stations. Users can automate lift station clean out and benefit from lower maintenance and consistent lift station operation.
Environmentally-Sustainable
Solutions
Anue Water's innovative ozone and oxygen generation and odor control system wastewater treatment applications and efficient low-cost well washing products for FOG control, are designed to virtually eliminate odor and corrosion in municipal wastewater treatment systems including force mains, wet wells and lift stations.
Odor Control System for Wastewater Treatment
Services
Oxygen ozone water control services include:
Anue Water's application engineers work together with end-users and their chosen engineers to assure the most streamline economical solutions for wastewater treatment, ozone in water treatment, industrial odor control, or municipal sewer water treatment.
Our professional team is ready to assist your contractor in a pain-free installation experience. From submittals to startup our oxygen treatment team will work side by side with yours to ensure your commercial and industrial odor control system for wastewater runs efficiently.
Proper maintenance is an important part of any odor control system to keep the cost down and operations running. Anue Water Technologies offers comprehensive maintenance and service programs to ensure our systems remain effective.
Anue Water has a complete network of local representatives and associates ready to discuss applications and provide information on our industrial odor control systems for wastewater.
A remote monitoring and control system allows both users and technicians the ability to monitor and make changes to the system anywhere there is a WIFI connection.
Anue Water offers spare parts and service for each of our systems. Our professional team can assist you in identifying the parts and services you need to install them with a quick and easy phone call.
Anue Water Technologies Attributes
Leading water technologies
Deeply experienced industry team
Proprietary technology
Alternative to expensive chemical usage
Alternative to very expensive assets
Customer intimacy
Remote monitoring, on-site service
Our Solutions